Before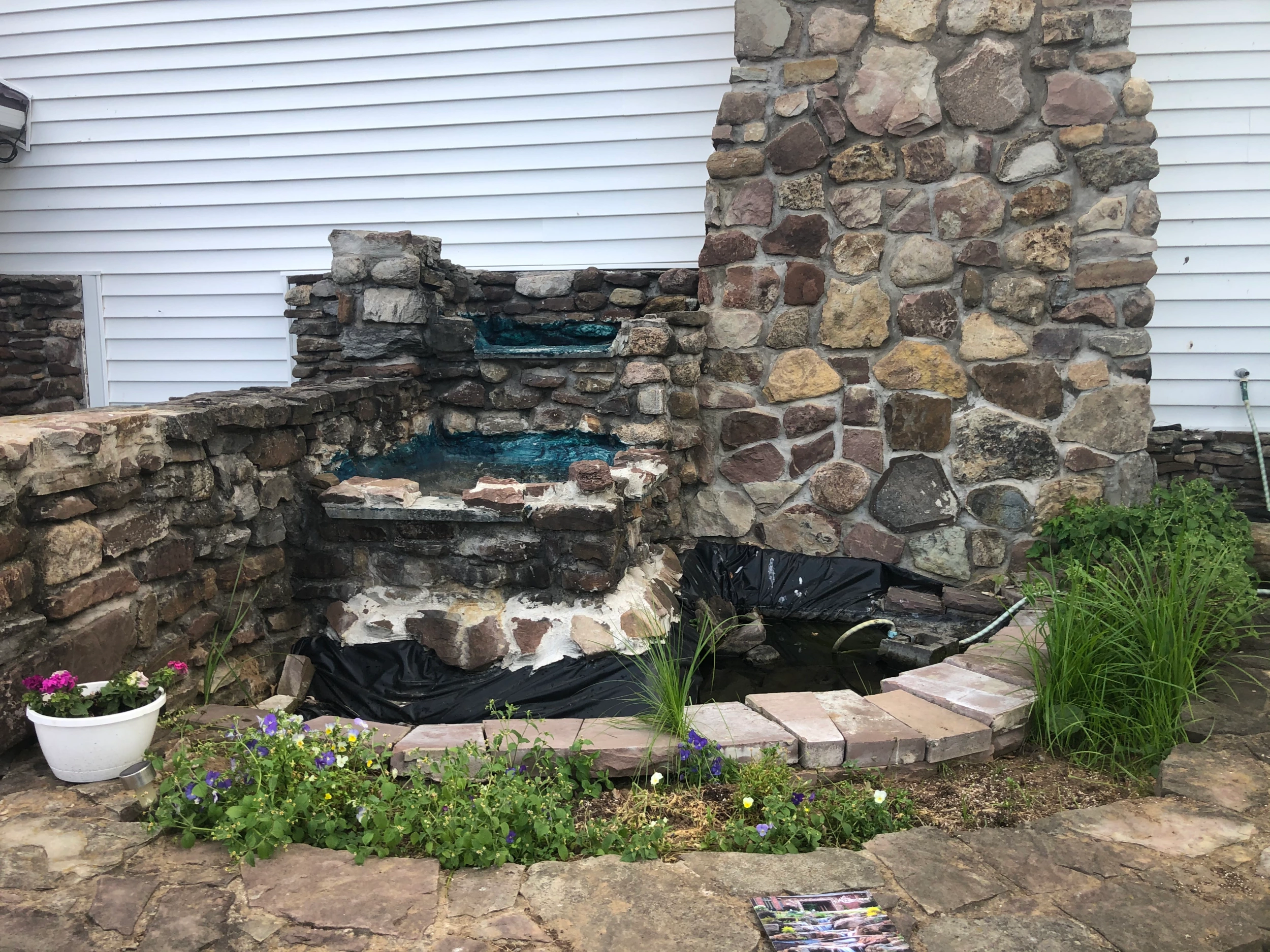 In early 2021 we had the opportunity to work with The Grove United Methodist Church to renovate their dilapidated water feature. We met with a few of the members of the congregation, who expressed their interest in bringing their water feature back to life. The feature was left untouched for years and quickly found itself in disrepair. After a few failed attempts The Grove decided to reach out for help, and we graciously obliged.
After some quick deliberation, it was clear that there were only three viable options. One: To demolish the feature and/or leave it as it sits. Which was an eyesore that attracted mesquites. Two: To give the feature a facelift and work with what we had before us. Third: To full renovate the feature by fully tearing it out and starting from scratch.
The ultimate goal for The Grove was to keep the feature due to its history for which is tied to the property and to provide a prayer/sitting/photo area for their congregation. Thus, they decided on the facelift!
After