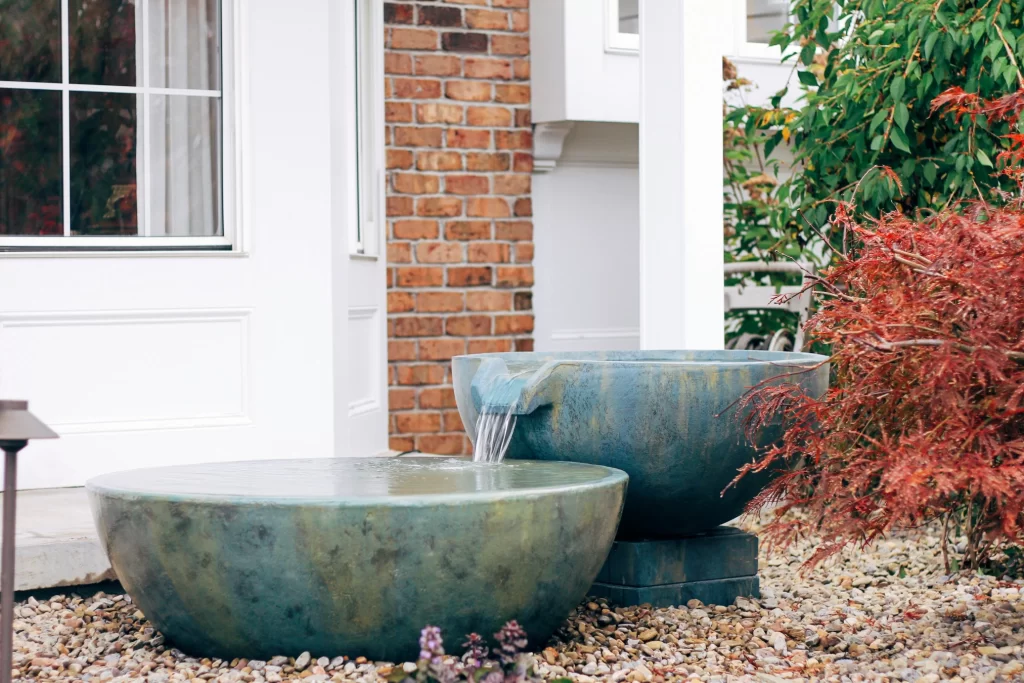 Aquascape Spillway Bowl and Basin
September 2021 – This was the first of many collaborations with Lattimer Outdoor Living Spaces. As they created a beautiful landscape design we incorporated our water feature as a focal point of the design. The fountain was set just off of the front door walkway in a spot that every visitor will see! Not only that, the water feature was strategically placed just outside the front bay window.
Our Aquascape supplier was exceptionally helpful on this project. They were right down the road for any of our last minute needs. Not only that, our rep even drove out to check on our progress. We started with the Spillway Bowl and Basin Kit from Aquascape. Placement was approved by the customer and we were on our way! A couple hours later and the project was complete!
We returned after Lattimer completed their work to check up on the fountain and go over maintenance options with the customer. We also snapped a couple pictures and videos while we were there! For posterity's sake!
We cant wait for Spring of 2022! We hope to work with Lattimer Outdoor Living Spaces again on a backyard collaboration. A patio with a built in fire place and koi pond? Stay tuned to find out!